Sunbomb - Evil Divine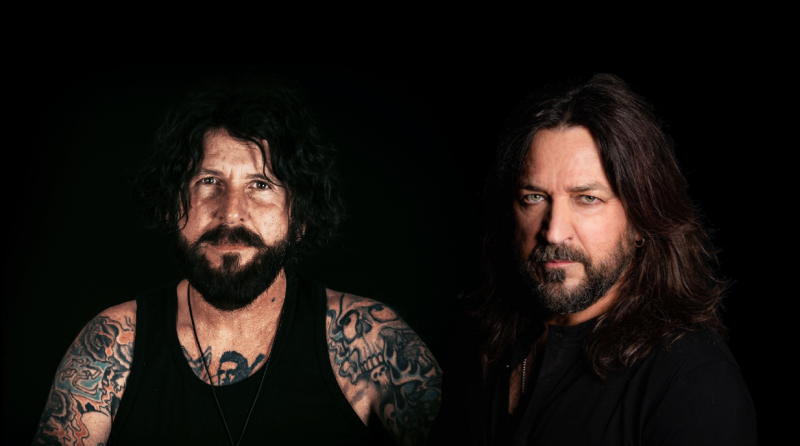 Sunbomb is the project of LA Guns guitarist Tracii Guns and Stryper frontman Michael Sweet. Unlikely duo if there is one. The album is released on the Italian label Frontiers Music on May 14. The project was initiated by the label's president, Serafino Perugino. Guns and Sweet are accompanied on this album by LA Guns drummer Adam Hamilton, bassist Mitch Davis and on one track (We Fought) by LA Guns bassist Johnny Martin.
Eleven tracks for this album. Heavy metal, severely muscular hard rock, composed by Tracii Guns and written by Michael Sweet. The influences felt range from Black Sabbath to Judas Priest via Led Zeppelin who will always remain one of Tracii's main influences. Tracii heavy metal guitars responding to Michael's high pitched vocals.
It starts strong with the very metal but melodic Life which announces from the outset the project of the two men. No quarter, it starts strong and it will end strong. Take Me Away is heavy like a prison door that closes behind us. It smells of the 70s and the arrival of Black Sabbath and heavy metal.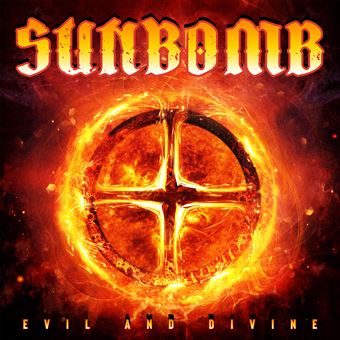 Better End lightens the tone with its intro, the initially clear guitars thicken like the Walls of China as the song progresses. Lovers of pounding rhythm you are in your element. No Tomorrows is lighter but much faster. Tracii Guns is such an underrated guitarist. He proves here that he can compete with the biggest without any shame. The Born To Win intro reminds me of Led Zeppelin's Good Times Bad Times intro. Then it accelerates and the rhythm starts like a Formula 1.
Evil And Devine starts out melodically and then it's an electric cavalry that crushes everything in its path. Attila and His Huns. A ballad for a little rest after these first six powerful and heavy songs. Been Said And Done is acoustic and Michael Sweet is very comfortable. Almost five minutes a little gliding and pleasant.
We find Led Zeppelin (How Many More Times) influences from the first album on Stronger Than Before on which Michael Sweet shows another facet of his vocal talent. The electric fury continues its path with Story of The Blind and its guitars flirting with Judas Priest. World Gone Wrong becomes heavy, thick, as the last title They Fought picks up the beat. This kind of fast track perfectly suits the voice of Michael Sweet and Tracii Guns behind his six-string is perfectly at ease.
An association that we weren't expecting but which turns out to be a real good surprise. Sweet + Guns = Sunbomb.
Tracklist:

Life
Take Me Away
Better End
No Tomorrows
Born To Win
Evil And Divine
Been Said And Done
Stronger Than Before
Story Of The Blind
World Gone Wrong
They Fought

Line-up:
Tracii Guns - Guitars
Michael Sweet - Vocals
Adam Hamilton - Drums
Mitch Davis - Bass
Johnny Martin - Bass (We Fought)

Band Contacts:
https://www.instagram.com/sun_bomb/
Published on may 13, 2021