Kiefer Sutherland - Reckless & Me (2019)
We knew him as an actor. He was known to be the savior of the world in 24, the series that makes your heart beat at 220 bpm 45 minutes of each episode. But now Kiefer Sutherland is a singer and guitarist. In 2019, Kiefer released his second solo album and it is clear that even if his album will not save the world, it is of good quality. The Canadian really loves music, he knows how to play the guitar, has a nice touch of voice and he knows how to surround himself. Singer, songwriter, producer Jude Cole produced and co-wrote nine of the album's ten tracks. Sutherland is also very invested in his project since he co-wrote and co-composed six tracks and frankly, the whole album can be more than listened to.
The country style is present in all titles such as Open Road. Acoustics, pedal steel guitar and a deep, hoarse voice. A nice piano before the frank entry of the rhythm. A very nice title with sparkling production. Something You Love reminds me of Bob Seger with its rock and country side, backing vocals and rock'n'roll guitars. A lively song rich in guitars.
The lyrics are well crafted, they speak of life, "average" people, friends, loves ... The pleasant ride on American roads continues. Faded Pair of Blue Jeans is a country ballad, very pretty ballad which also benefits from an impeccable production and an excellent sound, while the track Reckless & Me is more rock'nroll, slower, more blues and honky tonk. Kiefer is surrounded by exceptional musicians such as Waddy Wachtel on guitars, Brian McLeod (Sheryl Crow) on drums, and legendary Jim Cow on piano. A solid backing band. Waddy Wachtel takes the opportunity to amaze us once again with a superb slide solo.
Blame It On Your Heart is a simple and catchy rock'n'roll, imbued with country, pedal steel and piano. This Is How It's Done is inspired by a flashback Kiefer Sutherland once was at a bar, reminding him of his youth when for the first time he saw two adults fighting. Fast country and more than jovial guitars.
Official video of Something You Love
Agave is faster, it's a track co-written by Kiefer, Jude Cole and Sammy Hagar. More than pleasant, Agave is one of the peaks of the record. Country, rock, tex-mex and parts of acoustic guitar pairing perfectly with some electric guitars. The album goes crescendo, the titles follow each other and get better each time. Run To Him is more powerful. The rhythm is superb, Kiefer's voice is that of an old rocker and the guitars are numerous. Magnificent title with magical choirs.
Saskatchewan is a ballad containing a background of synths. We think here of Bruce Springsteen, sometimes Bob Seger. It's about returning to her mother's hometown. Always in emotion. As for Song For A Daughter, it is a song composed by Kiefer for his daughter. All the love of a father for his daughter. She can leave, get married, make a living, she will always be her father's little girl. Very nice way to end this album. Country, rock'n'roll, typically American it is true, but always very pleasant to listen to because Kiefer Sutherland deeply loves music and is respectful of his audience.
I really liked the man, I liked the actor of 24, Lost Generation, The Lost Boys, of Young Guns and especially of Truth & Consequences and now I also like the singer. You can get Reckless & Me on the Kiefer Sutherland website, as a bonus you will get a Live In Berlin album.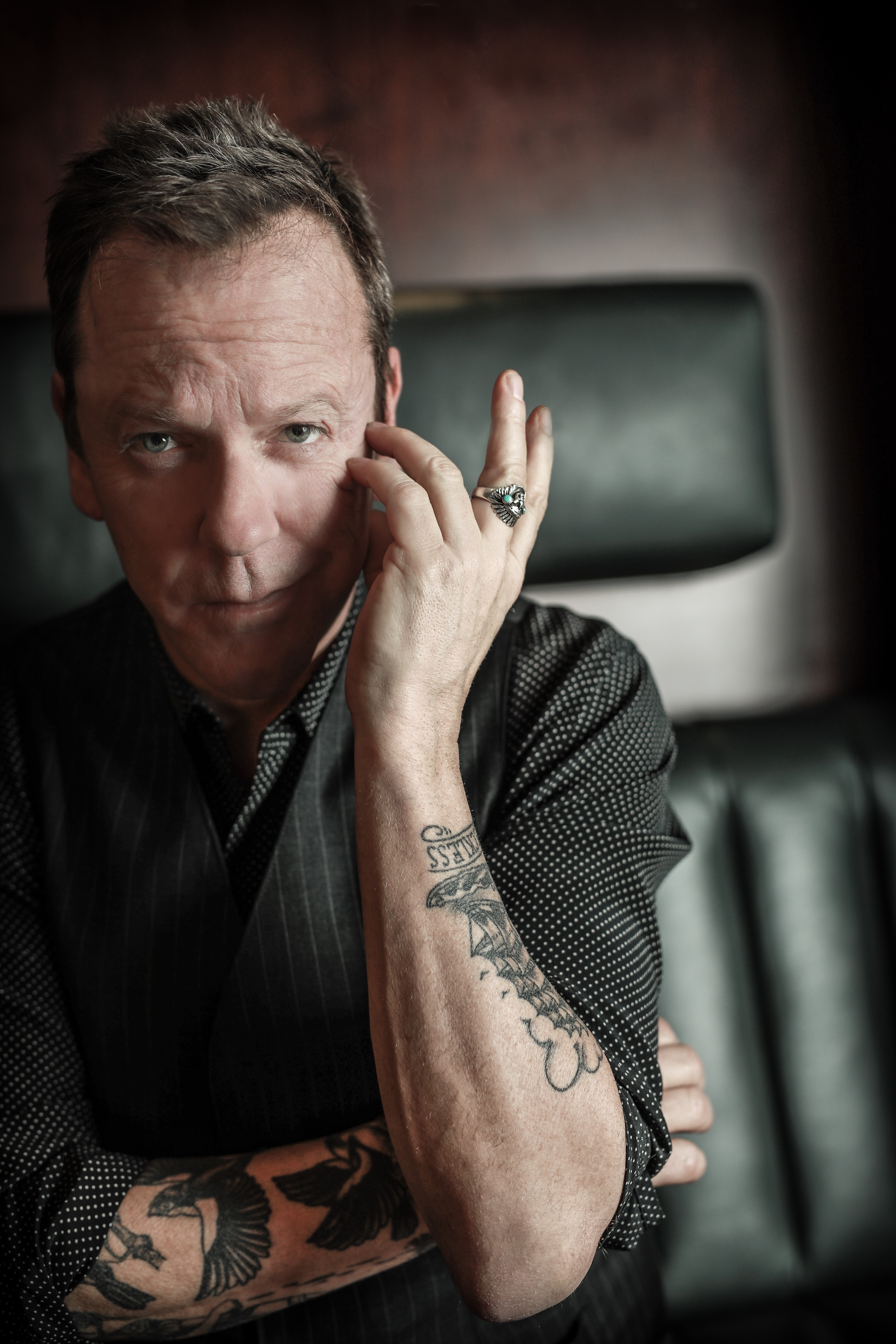 Track listing for Reckless & Me:
1. Open Road
2. Something You Love
3. Faded Pair of Blue Jeans
4. Reckless & Me
5. Blame It on Your Heart
6. This Is How It's Done
7. Agave
8. Run to Him
9. Saskatchewan
10. Song for a Daughter
Published on april 12, 2021