Orianthi - O
Orianthi, former guitarist of Alice Cooper, Santana and Michael Jackson (among others) has signed a deal with the excellent Italian label Frontiers Music. The album, simply titled O, will be released on November 6, 2020 and it will be her first solo album in seven years (Heaven In This Hell, 2013). She plays the guitar there of course but she also sings, deals with the programming and is accompanied on drums and bass by Evan Frederiksen and on percussion, programming and bass by Marti Frederiksen.

This album comes two years after Radio Free America, a record she made with Richie Sambora. And Orianthi proves not only her talent on the guitar, that we knew it, but also her know-how in terms of composition. Contagious is heavy, but also melodic and the chorus is simply ... contagious. The guitar parts are amazingly powerful. Sinners Hymn is in the same vein. A burning rhythm like the gates of Hell and very, very electric guitars. A title already presented on August 31st. The sometimes violent, sometimes clear guitars combine perfectly with the voice of the Australian and the vocal harmonies. Perfect.
Change of style with the bluesy Rescue Me. Orianthi's voice is more rocky, more blues, soul and "black", then suddenly the big guitars are out. The harmonica too. An absolutely sublime title. The proposed solo is very beautiful. The rest is on the same level. Blow is rock, but also melodic. The rhythm is heavy, bestial, sexy and the wah wah solo is top-notch.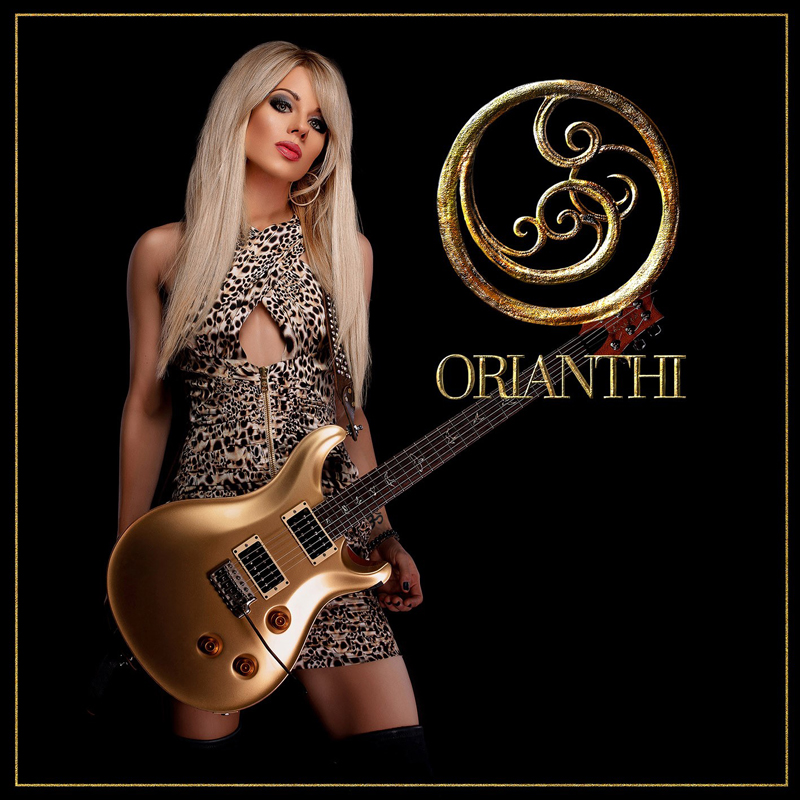 Sorry is modern thanks to its terribly lively programming interventions. We stomp our feet, move our heads and the chorus is addictive. But where is the weakness of this album? The sound and the production are overpowering. The solos respond to solos in the most total ecstasy. Crawling Out Of The Dark is a beautiful moment of respite. A very beautiful ballad with clear guitars, violin and Orianthi proves if necessary that she has a real talent as a singer. The solo is stunning with delicacy and finesse.

No more ballad, return to rock'n'roll with the fat Impulsive with chiseled and sharp guitars like a knife that has just been sharpened. Streams of Consciousness is heavier, more direct, like the proposed solo. Company's bassline is hair-raising and breathtaking. And completely addictive too. On a funky, sexy beat and guitars everywhere. A wonder.
Moonwalker is clearly a tribute to Michael Jackson who Orianthi worked with just before he died. The rhythm is Jacksonian, the vocal harmonies combine soul and rhythm'n'blues and the guitars cry.

No, I don't add too much and I haven't been bought by anyone to write such a positive and dythirambic column. This album is a wonder, a gem, a comet. It's hard rock, sometimes even heavy metal, all with some touch of soul, rhythm'n'blues, all the roots of Orianthi's influences that explode when listening to this O which proves that it remains real artists who offer real sounds, real compositions and who know how to play. Well done miss O !
Tracklist :
01. Contagious
02. Sinners Hymn
03. Rescue Me
04. Blow
05. Sorry
06. Crawling Out Of The Dark
07. Impulsive
08. Streams Of Consciousness
09. Company
10. Moonwalker
Line-up:
Orianthi Panagaris (Guitars, Vocals, Programming)
Evan Frederiksen (Drums, Bass)
Marti Frederiksen (Percussion, Programming, Bass on Track 3)
Published on october 14, 2020