Neal Casal - Fade Away Diamond Time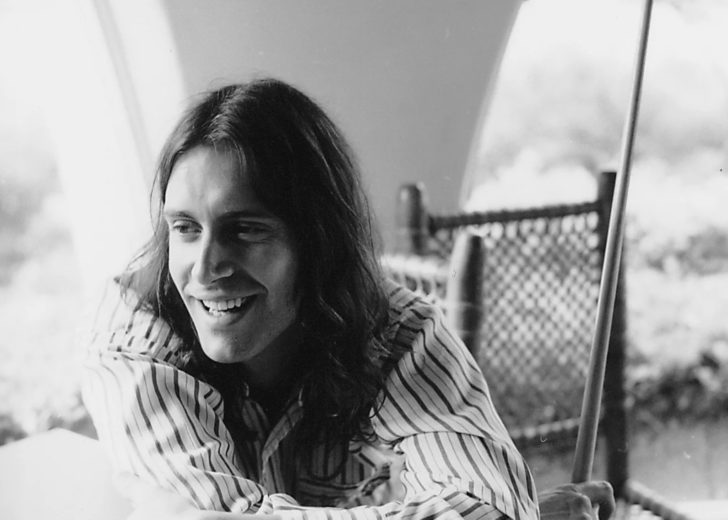 On August 26, 2019 Neal Casal chose to leave our land. Too much inner suffering? Self-hatred? I don't know but what I do know is that the news of his death devastated his friends and fans. Neal was a gentleman, a true lover of music and so loyal to his fans. A simple, respectful and humble guy. The French label, the excellent French label, Not Fade Away, had the excellent idea of ​​reissuing Neal's first solo album. The sublime Fade Away Diamond Time, which dates from 1995.

This reissue is doubly a good idea because the album was nowhere to be found and it is incredibly beautiful. Neal Casal had this fragile voice like life and an exceptionally delicate guitar playing, whether in acoustic or electric, solo or rhythm.

Twelve compositions as beautiful as each other add color to this album which is at the same time intimate, beautiful, elegant and humble. And composed and performed with talent. The album was recorded at the Palacio del Rio a mansion located in Santa Ynez on the heights of Santa Barbara in California. This house belonged to Dean Martin.

The whole album is a gem, a magnificent success and all the talent and genius of Neal Casal explode in twelve tracks. Day In The Sun is a luminous track, with a lot of guitars, organ, piano, a nice text and this voice so recognizable. Maybe California is typical of the Neal Casal sound. Guitars, pedal steel, female vocal harmonies (Angie McKenna). A Californian stroll. We can only love. A pure wonder.
No bad taste, nothing to throw away, no boredom. Free To Go is a masterpiece. Don Heffington's drums sets the tone and the tempo and Fooch Fischetti's pedal steel guitar cries all the tears in the world. Neal's solo give us goosebumps. Magnificent in sensitivity.
And the rest is of the same ilk. Leaving Traces is electric, Bird In Hand is sensitive and delicate like the birth of a baby bird. Just like These Days With You with elegantly distilled acoustic guitars. God everything is beautiful.
The album title comes from the song Cincinnati Motel, "Fade Away Diamond Time, leave me here, you're too fine to breathe, and you're so hard to believe". A mid-tempo ride pleasant like summer rain. Feel No Pain is conducted by a very Rolling Stones rhythm piano.
And the rest is only harmony, sensitivity. One Last Time, its organ and its electric guitars, the acoustic and subtle Open Ground with the sounds of pedal steel, typically American, the rock and addictive Detroit or Buffalo with the many electric guitars and the country Sunday River which brilliantly closes the first solo album by Neal Casal.
A sumptuous, perfect first solo album, which lays the foundations for Neal Casal's solo career. Neal was a genius, who unfortunately for many of his fans, has never been properly recognized, perhaps precisely because of the lack of confidence the artist had in him. In any case, the packaging of the reissue is superb. It is time to give Neal Casal, even if he is no longer there, the place he should have had during his lifetime.
The reissue of Fade Away Diamond Time will be released on october the 23th.
Published on october 6, 2020