Land of Gypsies - Land of Gypsies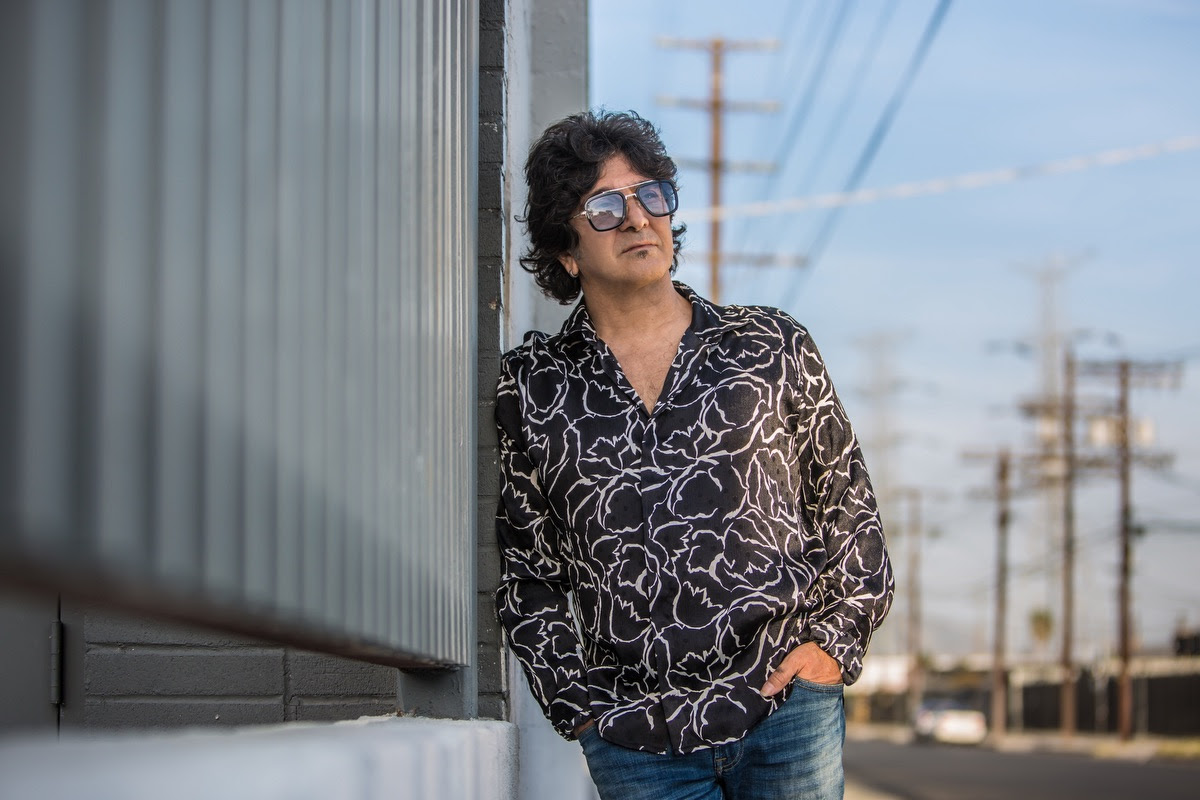 Land of Gypsies (formerly Gang of Souls) is the project of frenchy Terry Ilous (XYZ, ex-Great White) and bassist and producer Fabrizio Grossi (Glenn Hughes, Supersonic Blues Machine, Eric Gales ...). On the project, we find guitarist Serge Simic (The Slam, Supersonic Blues Machine) and Tony Morra on drums. The four men took advantage of having time during the pandemic to refine their project and work on their sound. Their goal was to offer a classic and melodic hard rock that perfectly matched the warm and powerful voice of Frenchman Terry Ilous, who has been living in California for thirty-five years now.
Suffice to say that with these four men (and Eric Ragno on keyboards), there is talent, experience and superb compositions at the rendezvous. Their first album, which will be released on December 10, contains eleven tracks, each better than the last.
The proof with the first track Believe which offers a bluesy, heavy and thick hard rock where Terry's voice is at ease. The melodic side is there and the Grossi / Morra rhythm section is perfect. Impossible to resist the groove proposed by Land of Gypsies. Shattered is melodic, more subtle than Believe but just as irresistible. Great art. Melodic rock in all its glory. The keyboard keys of the excellent Eric Ragno bring more subtlety and melody to this piece.
Trouble is a hard rock a bit in the vein of the Deep Purple of the 70s with David Coverdale. There is a bit of Ritchie Blackmore in Serge Simic's riff. Terry Ilous has never sung so well, we feel he is deeply involved in this project. Simic's solo is absolutely sublime. Give Me Love is just as good. Phenomenal guitar sound, top notch rhythm section and ubiquitous Terry Ilous. Another faultless.
Do you like powerful melodic rock that leaves you knocked out? So we continue. Somewhere Down The Line offers an ultra-powerful and seductive riff. The production is incredibly rich, our ears are very happy, the instruments are well detached from each other even Terry's voice is essential. Note that guitarist JK Northrup (Fiction Syxx, ex-King Kobra) does a remarkable job on this track.
Rescue Me is first of all an acoustic ballad. Arpeggios, deep and serious voice. Lots of sensuality. Keyboards, cymbals then electric guitars which rain, cry, in cascade. Ordinary Man is groovy, funky, sexy and the chorus locks you in place. We find the David Coverdale of the 70s in the limitless voice of Terry Ilous. A warm, sensual and bluesy voice. And that's a compliment because Coverdale is my favorite singer.
Run Away slows down the rhythm while remaining rock. The melodic side is still very present. Serge Simic's guitars are sumptuous. A powerful title but all in finesse. I repeat, Fabrizio Grossi's production is modern but respects the rock sound of the 70s. Long Summer Day flirts with Californian rock. We imagine ourselves driving a convertible Ford Mustang at the edge of a sea route.
Rambling Man is a more jovial but still melodic hard rock. Kind of like Long Summer Day. Get It Right ends the album in style. It's a bluesy rock in the chorus that makes you want to turn up the volume. The riff is irremediably reminiscent of the Bad Company of the 70s. The sound is phenomenal. Walls of guitars come crashing down on you. A nice way to end an album without weak point and pleasant from the first to the last second. I wish Land of Gypsies every success for this album which I hope will bring them success all over the world. Well done Terry, Fabrizio, Serge, Tony and Eric.
Published on november 22, 2021