Brisa ROCHE / Fred FORTUNY - Freeze Where U R
"Come on I take you, the road will be beautiful". That's what Brisa Roché seems to say to Fred Fortuny on the album cover. The American Brisa Roché is driving a sublime Ford Mustang and the Frenchman Fred Fortuny is in the back, letting himself be steered without complaining at all on the leather seat of the legendary American car. And indeed the road taken by the duo is beautiful, between light pop, modern and well-made electro. But above all, it's a journey that sometimes takes us back to the 1950s and their post-war melancholy. It's nostalgic, light and always pleasant.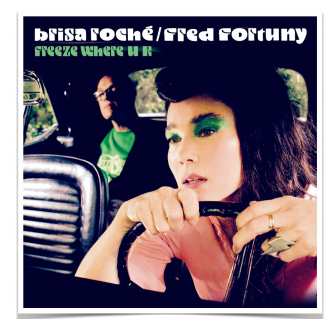 Brisa and Fred composed all the compositions of the album. It's springtime and beautifully written as evidenced by the first title Last Song with magnificent choirs and languid piano. Looks like Tempted Tune came straight out of an American radio from the 1940's, 50's. The flowering of sounds continues with Don't Want A Man, with great keyboards and always very successful backing vocals.
Official video of Don't Want A Man
Freeze Where U R is much more modern. It features electronic attire set up by multi-instrumentalist Fred Fortuny. Strange but pleasant. Brisa is perfect. Woman With A Star is melodic, led by acoustic guitars, keyboards and we love the lyrical flights of choirs. I Yove Lou is strange too, short and experimental.
Blue Light also takes us back to the 1940s and its female voices brightening up the radio stations. On the other hand You Were Mine brings us back a little closer to us, in the 70s. The piano of the beginning is shared soon with a more sustained orchestration. Brisa Roché is absolutely extraordinary, rising in the treble with disconcerting ease.
I Do Not Repair is a pop wonder where Brisa's voice is crystal clear. The Pattern comes back to something more electronic and synthetic. Brisa superimposes several voices with relish. We return to a sweeter pop with Window Gun and its trendy 1920s piano, and Quite Clean superbly closes this short but very beautiful album that is Freeze Where UR, made of short tracks and thirty-four sparkling minutes.
It is a chance for us, French, that such an artist like Brisa Roché lives in France. Freeze Where U R is a pleasant trip and we let ourselves be guided without complaining by Brisa and Fred.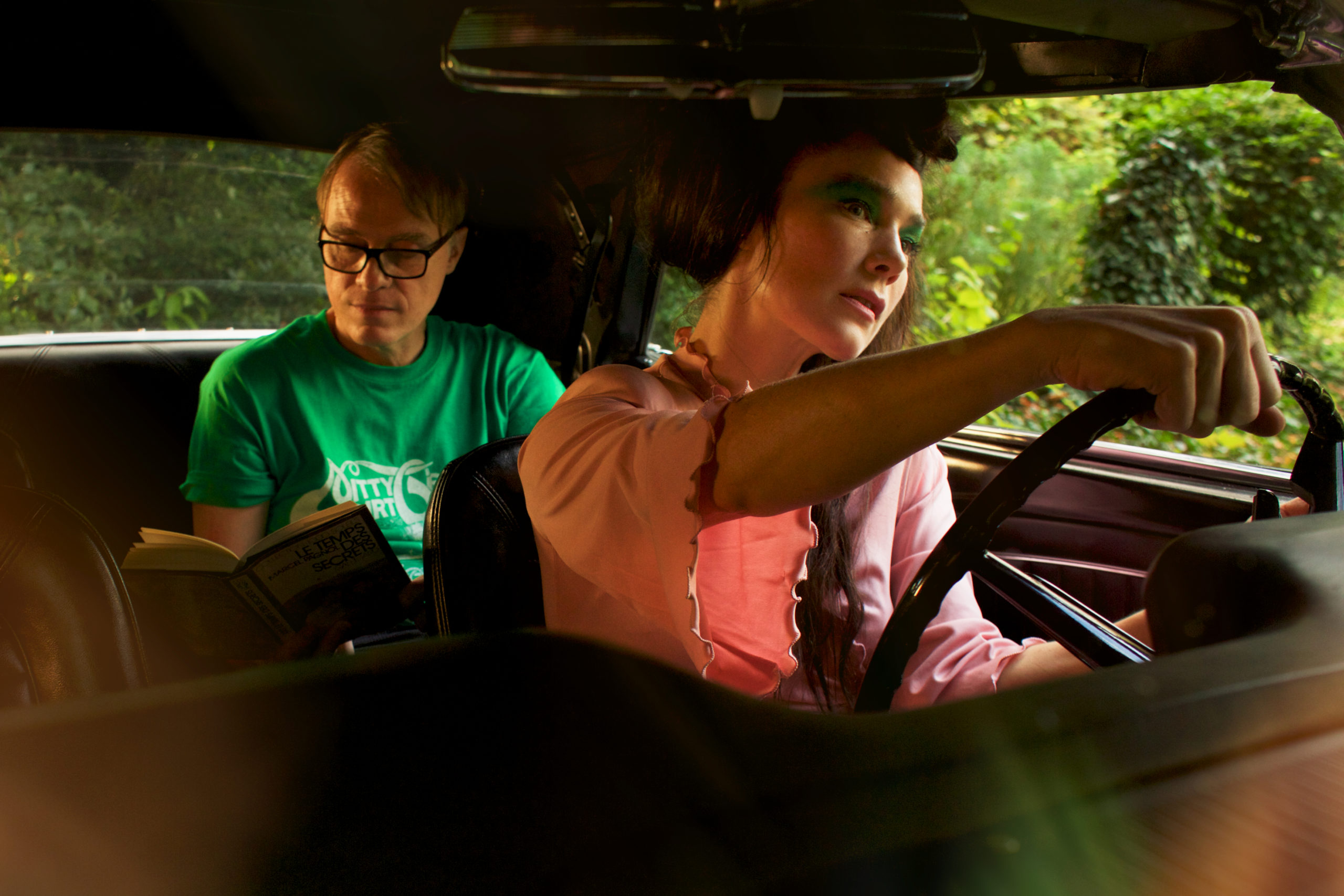 Published on february 23, 2021